CEO
Ravji Bhuva is the Principle Director of Rajvel Group. He was born in India, he grew up with few luxuries and often saw his family bearing financial struggles. Eventually, searching for a successful future, his family migrated to Great Britain when he was aged fourteen.
He attended school, however had very little interest in pursuing further education. His school attendance was poor and he often refused to go to school. One day, he overheard a conversation that acted as a pivotal moment in his life. A family friend advised his mother that he would never be successful or amount to anything due to his lack of interest in education, and that he would be better off leaving school instead of wasting his time.
It was then that his journey into the alien business world had begun.....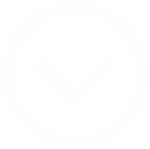 He quickly decided that he would work hard and start his own business. He developed a passion for the Construction and Joinery industry and knew his abilities would best excel in these trades. A vital step in his journey to excellence was learning the basics of the Construction and Joinery trade. He started his very first Apprenticeship with a local Joinery and thereafter worked with numerous firms.
Ravji was gaining the experience and knowledge to start his own business.
In the late 80's he began carrying out small projects such as minor decorating contracts, carpentry works and extensions in residential properties, he used this opportunity to maximise his income and expanded his working hours to evenings and weekends. Quickly, he noticed a demand in the construction industry and was receiving numerous small building contracts.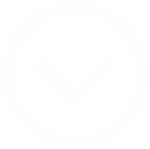 In 1989 he formed his very first company, Rajvel Construction Limited, taking on extension contracts, refurbishments, double glazing and decorating. He recognised his natural flair for business and decided to invest into properties alongside his brother and a friend.
Ravji formed a partnership with an existing joinery company and learned how to produce staircases, furniture, doors and windows. However, due to conflicting views the partnership was dissolved a few years later. Ravji took this as an opportunity to open his own independent joinery. Upon dissolving the partnership his previous staff followed him in admiration to become a part of his new venture. Some of these staff have continued working for the company ever since. Ravji challenged himself to open a working joinery in the time frame of 30 days. He travelled to North England with his good friend, bought all the machinery, installed it and began manufacturing goods for pending orders.
He not only completed this task within his predicted time frame, he also built a list of loyal customers who still provide orders for the joinery today.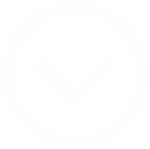 Soon after, the Rajvel name garnered much respect as the companies gained a strong foothold in the industry. Rajvel Deco was the latest addition to the Rajvel Group and was established in 2007. The idea behind establishing Rajvel Deco was to provide a one stop shop, where niche products were available to customers and also to his other two companies.
Ravji's incredible journey to success despite facing the challenge of having to adapt to the culture, conventions and language of a new country is truly inspirational. He overcame his hurdles by adapting and learning new skills that allowed him to fulfil his goals. With immense courage and determination he fulfilled his ambition of running his own construction and joinery business.
Today he owes his entrepreneurial success to those who helped him and the experiences that made him an honest and conscientious business man.